Bernina 570QE
Original price: £2895.00

now with £500.00 off!
Making it only £2395.00!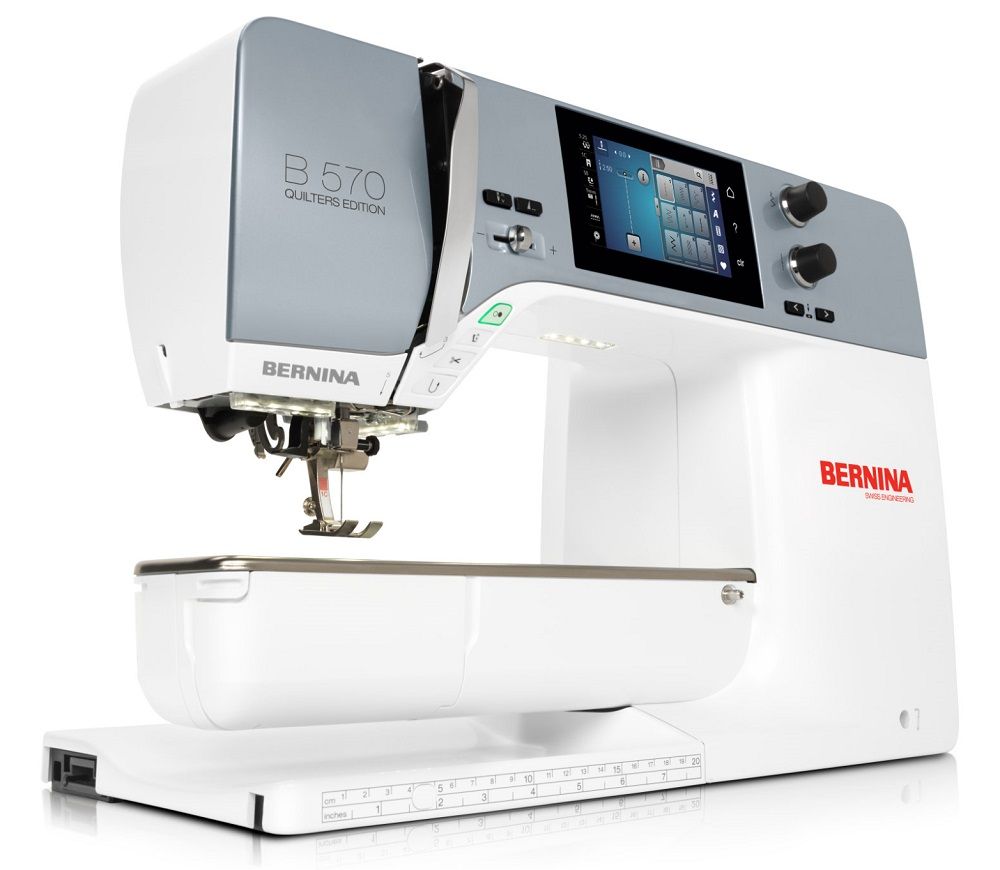 The 570QE is sensational and built for quilters with 8.5 inches from the right of the needle, a 4.3″ touchscreen, stitch width of up to 9mm, Bernina Dual Feed (built in walking foot, stitches up to 1000 stitches per minute and has a massive selection of stitches (1450) including lettering.
Thanks to the hover function the foot raises, whilst the needle stays in the fabric, making it easy to manoeuvre and turn as you appliqué and quilt. Equipped also by the Bernina Stitch Regulator (BSR), you can guarantee precise stitch quality and results at any speed during free-motion quilting. The innovative Bernina Dual Feed, feeds the fabric evenly from above and below, and thanks to the automatic thread cutter, your thread is cut with an easy one-button operation.
Made especially for quilters
Enjoy superb fabric feed
Handle big quilts with ease
Your threads are cut automatically
Precise and perfect stitches
Patchwork Foot #97 included
Original price: £2895.00

now with £500.00 off!
Making it only £2395.00!

With 7 years guarantee parts & labour on everything computerised, mechanical & electrical!
Just call us on 0131 313 1004 to order!