MACHINE OF THE WEEK
Reconditioned Babylock Ovation
We are so excited to announce we have a sensational reconditioned Babylock Ovation in stock, in excellent condition and it is currently going through the workshop for it's new home.
The Ovation is a combination machine, offering a overlocker and coverstich machine all in one, and if that wasn't enough to spark your interest, it also comes with the famous jet air threading system, that allows you to thread your lower + upper looper with just a press of a button!
You can use up to eight threads simultaneously to produce wonderful, incredible and outstanding decorative effects. This machine lets you combine overlock, coverlock or chain stitches however you like. In no time at all and without any difficulty!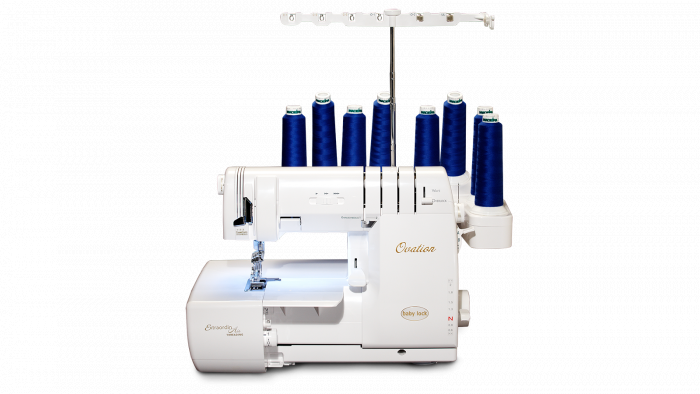 NEW PRESSER FOOT PRESSURE DIAL
WIDER THROAT SPACE
UNIQUE LOOPERS
INGENIOUS JET-AIR SYSTEM
NEW EYELET THREAD GUIDE
AUTOMATIC TENSION
ADJUSTMENT POSSIBILITIES
SETTING THE WAVE STITCH
DIFFERENTIAL FEED
HANDY BUILT-IN ACCESSORY COMPARTMENT
STITCH LENGTH
STITCH WIDTH
All of this for only £1995 saving a MASSIVE £500! Plus coming with 2 years guarantee, original box & spec and free next day delivery!
To place your order just give us a ring on 0131 313 1002 or 0131 539 7766 or send us a message via the facebook pop up on the bottom right hand corner.
---