Pfaff Creative Icon 2
Updated information on the exciting Icon 2 below!
We are extremely excited to announce the brand new Pfaff sewing and embroidery machine Creative Icon 2 arriving soon! We are very proud to be one of the dealerships that will have this extremely exclusive machine in stock for this upcoming release!
Get a preview of this new machine here
Get it for £12,999 and coming with the fantastic package below, be one of the first to get this extra special machine, as it will be launched to customers on April 1st!
creative icon™ 2 sewing and embroidery machine
3 Piece Luggage Set (Machine, Embroidery and accessory bag)
creative™ embellishment attachment
Multi Function Foot Control
Sewing and Embroidery Kit
Quilters Kit
Embellishment Kit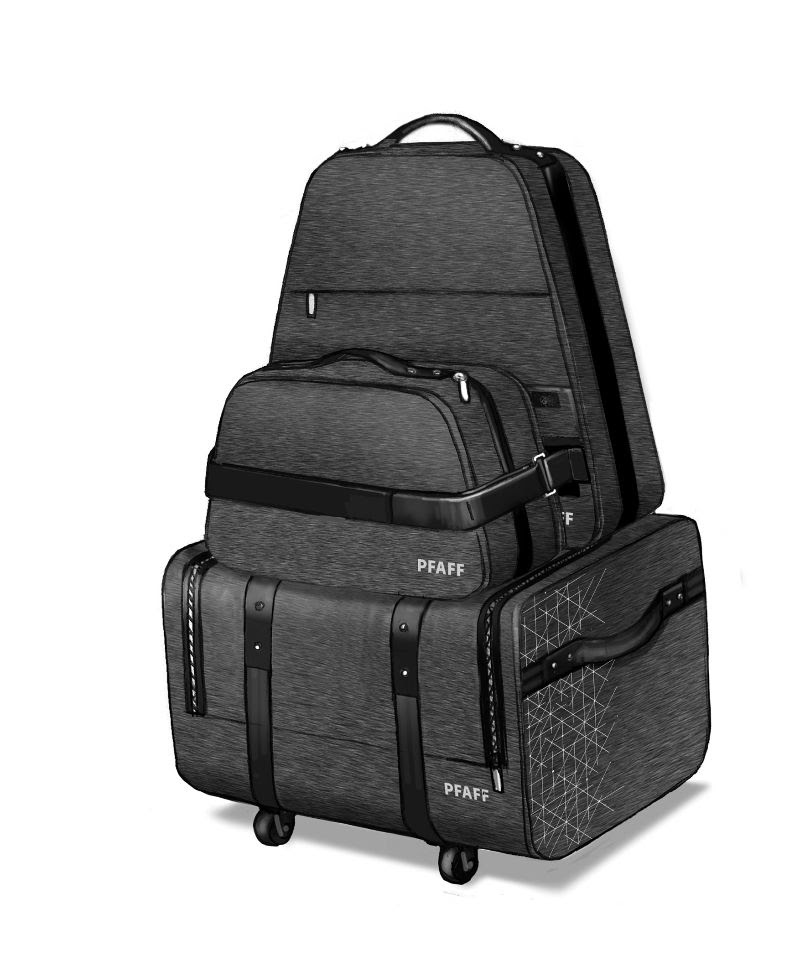 This is a machine like no other, offering new and exciting features like artificial intelligence technology, continuously process information to learn and improve machine performance—starting by ensuring foot and stitch compatibility.
Also it is the worlds first consumer machine to offer speech recognition, allowing you to sew completely hands free and explore all your creative ideas.
It also has the world's first creative embellishment attachment, an engineering innovation that will automatically couch yarn, ribbon, beads or cord in all directions directly on your embroidery project.
It also offer's 'mysewnet' the world's first subscription for embroidery editing and design.
Get a closer look at these exclusive features here:
EVERY VISION, ELEVATED.
EVERY INTERACTION, EFFORTLESS
Offered in 4 finishes: Winter White, Northern Lights, Dusk Fabric, Purple Aurora.
PRE ORDER WITH US TODAY
 Just give us a call on 0131 313 1002 or 0131 539 7766, or just send us a message via the facebook pop up on the bottom right hand corner to order!
BERNINA B880SE Crystal Edition
ONLY ONE
The Ultimate in Sewing, Embroidery and Quilting.
Made to order in Switzerland (4 to 6 weeks)
Offering a huge selection of stitches, stitch patterns and embroidery designs, as well as the most modern software and functions, this rare gem is the queen of exclusivity.
Sewing speeds of up to 1,200 and embroidery speeds up to 1,000 stitches per minute, and offers a massive 12 inches of space to the right of the needle and five inches in height, giving you no boundaries to your creativity.
Plus it includes the sensational Bernina BSR that guarantees precise stitch quality and results every time. As well as this, the feed dog raises and lowers automatically for free-motion stitching when using the Bernina Stitch Regulator.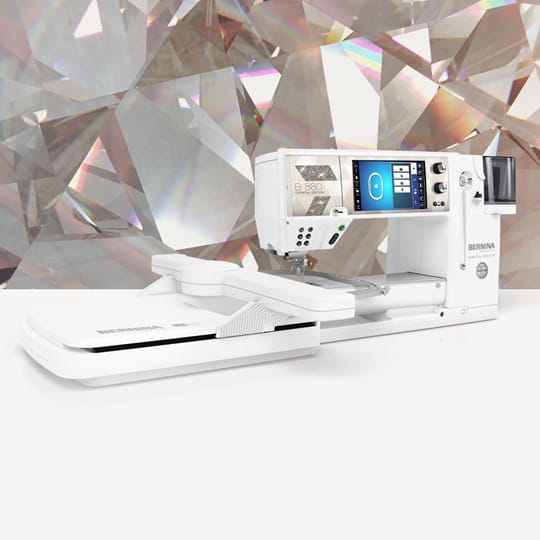 7 inch colour touch screen
1764 inbuilt stitches including 8 lettering styles and 15 buttonholes
462 built in embroidery designs (plus an extra 300 exclusive designs)!
9mm stitch length
BSR enabled
Dual Feed
AND SO MUCH MORE!!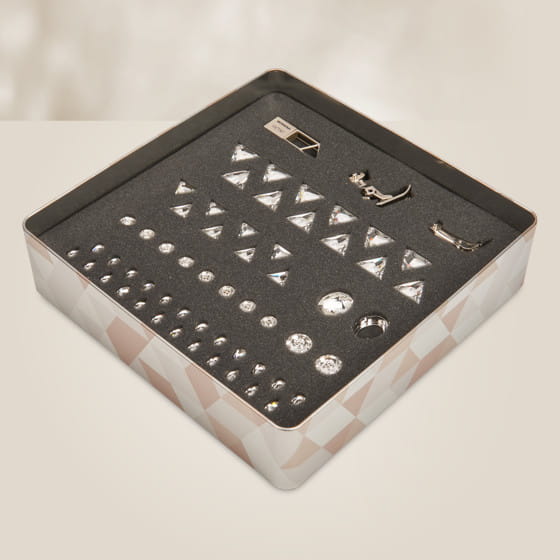 PLUS you are getting the exclusive extras below!
Bernina Black and red Trolley case and carry bag (for machine and embroidery unit)
Inspiration Kit with Swarovski Crystals
Exclusive Embroidery Designs plus Presser Feet #10D and #18
All of this for £8200, coming with the latest embroidery unit, Bernina black and red trolley and case, presser feet 10D and 18 & exclusive designs as well as the stunning Crystal Edition design crystals!
Coming with 7 years guarantee on everything computerised, electrical and mechanical.
To place an order, or for any questions, just call us on 0131 313 1002 or 0131 539 7766 or send us a message via the facebook pop up on the bottom right hand corner!