AS NEW Bernina 770QE
ONLY £2995 SAVING A MASSIVE £1255!
We are in the very lucky position to have a stunning as new Bernina 770QE that is in immaculate condition and has a very small mileage!
FIRST COME FIRST SERVE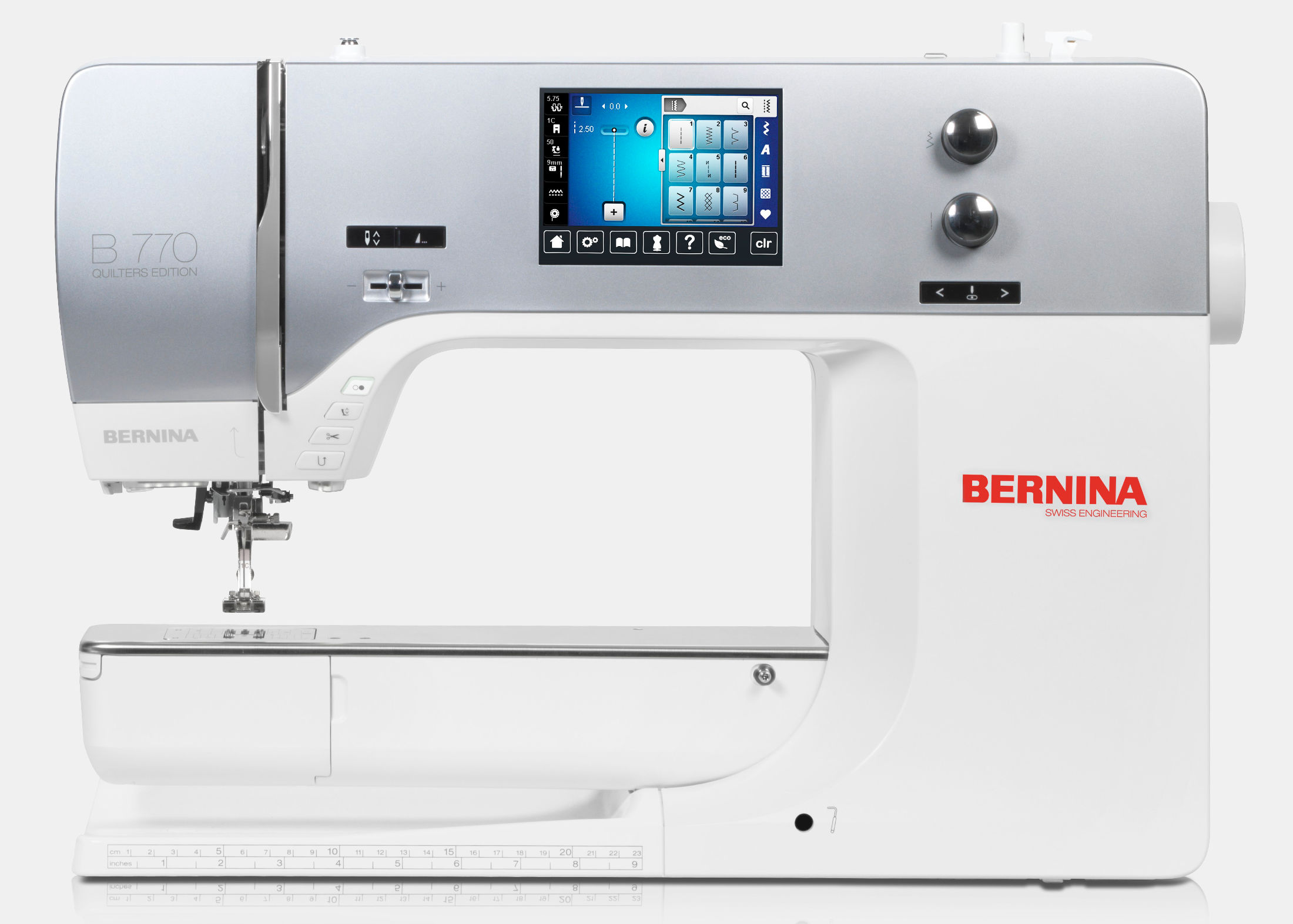 The 770QE offers endless possibilities, it is a sewing machine for life. Here are just SOME of the features below:
10" from the right of the needle to the sewing machine
4.3″ colour touchscreen
 9mm stitch width
BSR Included
Dual Feed
 1000 stitches per minute
 Fantastic stitch memory and personalisation
 992 stitches including alphabet
 Embroidery capable
 Precise and perfect stitches
Handle large quilts with ease
Free Hand System (FHS)
AND SO SO MUCH MORE.
ONLY £2995 SAVING A MASSIVE £1255!
Plus it comes with 2 years guarantee parts and labour on everything computerised, mechanical and electrical!
We offer free next day delivery everywhere in the UK – First come first serve – just give us a call on 0131 313 1002, 0131 313 1004 or 0131 539 7766, or just send us a message via the facebook pop up on the bottom right hand corner to order!